COCO + COWE – Interviews Janet Jackson, Founder of JouJou Hair Studio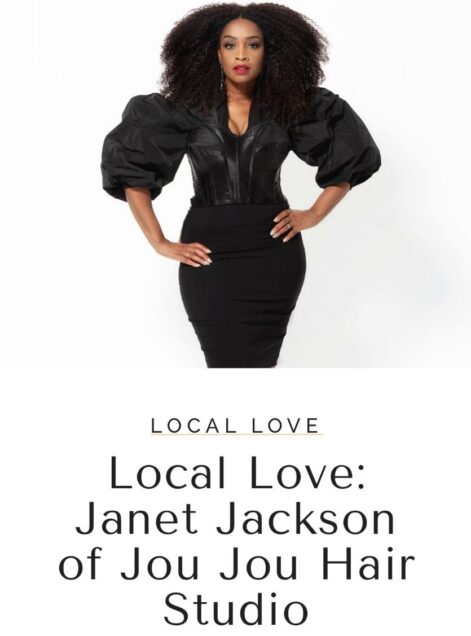 #LocalLove is all about showing love to bad-ass bosses like yourself. Can you share with us what you do for work and how you make an impact? 
I've been the Owner and Creative Director of JouJou Hair Studio for the past 12 years and counting; where I lead and mentor a team of Stylists. With over 15 years in the industry, I also share my beauty expertise on various platforms such as, The Social, The Marilyn Denis Show, CityLine & many more. I enjoy transforming individuals into the best versions of themselves. What differentiates my team and I from others in our field; and has aided in the success and longevity of my career is my expertise in working with all hair types and textures. I believe that hair barriers are meant to be broken and it's my passion (and calling) to use my craft to help people understand the artistry of hair.
To Read more click here : https://cocoandcowe.com/2019/11/15/local-love-janet-jackson-of-jou-jou-hair-studio/