Education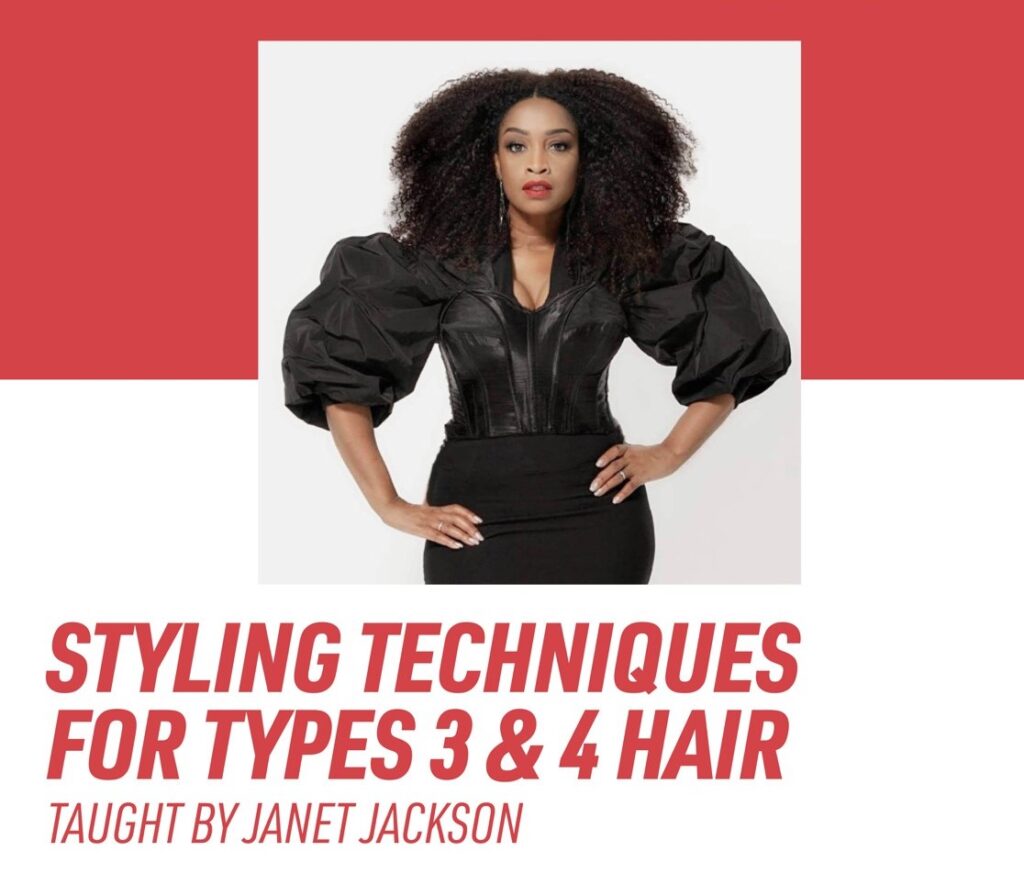 TEXTURED HAIR MASTER CLASS – by JANET JACKSON
.
Janet Jackson has been in the industry for over 20 years, and knows the importance of hairstylists being able to work with ALL hair textures – Kinky, Coily, Curly as well as Straight and Wavy.  The current climate highlights the reality that the Beauty Industry is not as inclusive as we thought.  We now more than ever realize that we can't do this without addressing all textures of hair in our Cosmetology Education; this is the first step!
.
Here is the chance for you as an Artist to look, listen, learn and ask questions!  The opportunity to get answers from one of the most sought after Hairstylists in the Beauty Industry.  Janet has created a Textured Hair Class designed for hairstylists to learn how to work with textured hair.  A one day Intensive Masterclass with a series of demos where Janet walks you through skills, techniques and various styling tips you need to have.  This course will showcase;
.
Hair Types – Information that will help you understand the different hair textures and how to approach it with confidence.
Conversation & Consultation- Best practices for understanding your client's hair needs and goals.
Handling texture with care
Understanding what tools and products to use, and most importantly what to have in your kit
Sectioning, blow-drying and smoothing (Silk Press)
Braiding techniques
Enhancing Hair Types 3 & 4 with products (Heatless Styling)
Walk you through some of the most requested on-set hair looks for types 3 & 4 hair.
Hair education that will provide you with the knowledge and tools needed to elevate the quality of your work!
.
Who Will Benefit From This Course/Masterclass?
Hairstylists or Freelance Artists who only work with european hair types, and looking to expand and offer services to "Everyone"
Hairstylists who already work with textured hair, but looking to improve their knowledge and skills
Creatives who work within the Media/Film industry who want to be confident working with ALL hair types
Apprentices seeking knowledge and skills with textured hair
Anyone wanting to increase their income!
.
Don't miss out… Upgrade your skills and become a PROFESSIONAL by learning how to work with ALL hair types – It's YOUR duty! 
.
The best hairstylists NEVER stop learning!
.
Enroll today! For additional details, please send email to:  madison@p1m.ca