W Dish: Keshia Chante's Top 10 Hair Tips For Mixed Chicks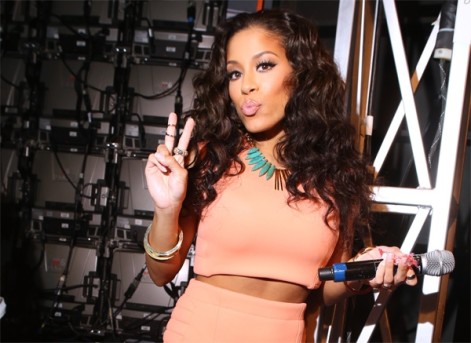 Hair can be a sense of joy or even pain, especially when it's difficult to maintain and style. It can really rock your emotions. Everyone has had some horror hair story or another, or at the very least, a very bad hair day, and it can negatively affect your confidence and your sense of self.
And that especially rings true for bi-racial girls. (Hello to all my mixed chicks out there!)
Growing up, I didn't feel like there was enough information out there about mykind of hair. For the longest time I thought I was too different, and my hair was a real sore spot in my early teens. There are so many things I wished I learned at a young age. Unfortunately, some of those lessons came the hard way—for example, cutting my hair, texturizing it at the same time as dyeing it or being indecisive, switching from blonde to black like a crazy lady.
This year, I accomplished my goal of getting luscious, long beautiful hair the natural way. If you're a mixed chick like me (hey girl!) and simply just want healthy happy hair, then this article is definitely for you.
I've brought my lifelong hair technician, celebrity hairstylist and founder of JouJou Hair Studio, Janet Jackson, to help write this article so I can share both my own personal experience and her expertise.
There aren't very many places to get information for us—so thank you to W Dish for giving me the platform to share some of these hard to find gems with all of you! xo